Directors
Chairman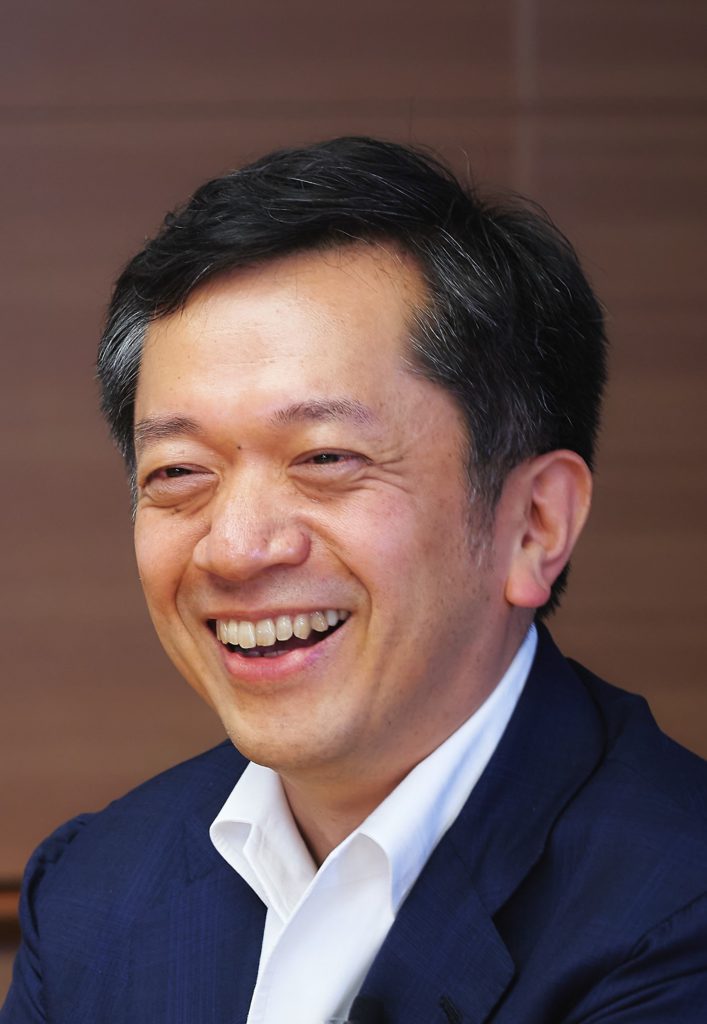 Tatsuya Hayashi
Ltd.President, Unison Capital, Inc.
Tatsuya Hayashi co-founded Unison Capital in 1998. He has extensive experience in the consumer services and healthcare sectors and plays an active role in Unison's investment activities. He also played a pivotal role in founding the Japan Private Equity Association. Prior to founding Unison Capital, he was Vice President of the Investment Banking Division at Goldman Sachs engaging in financial and M&A advisory as well as non-performing loans investment.
Vice Chairman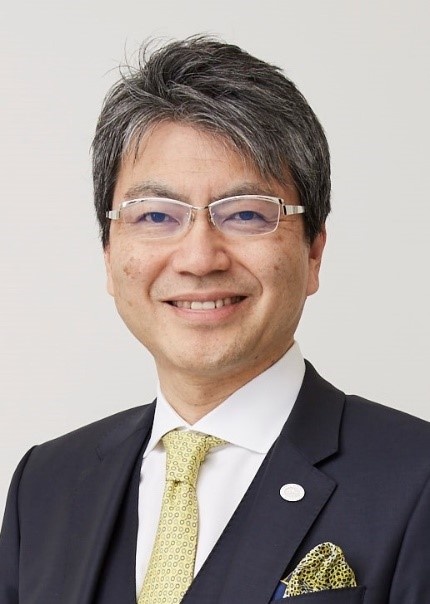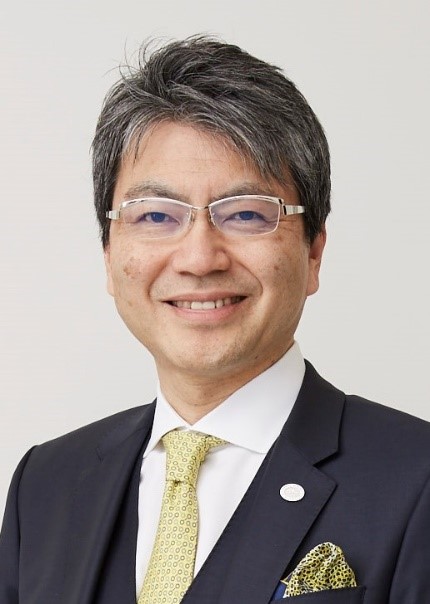 Yuji Kimura
Founder, President & CEO,Polaris Capital Group Co., Ltd.
Mr. Kimura received a BA in International Relations from the University of Tokyo, and an MBA from the Wharton School of the University of Pennsylvania. He has been appointed Visiting Professor since April 2020 at the Graduate School of Kyoto University where he had been assuming the position of Adjunct Professor since April 2019.
Vice Chairman
Ryotaro Fujii
Head of Japan and Partner, Permira Advisers
Ryo Fujii joined Permira in 2015 and is Head of Japan. Prior to joining Permira, Ryo was at Kohlberg Kravis Roberts for 9 years, where he took a leadership role in the private equity in Asia and was involved in a number of investments. Previously, he was at Goldman Sachs in New York and Tokyo working on financial advisory and principal investment activities. Prior to that, he served as the government official at the Ministry of Finance, Japan.
Ryo has been involved in Japan Private Equity Association as Secretary General between 2011 and 2013, and as Statutory Auditor between 2015 and 2019, and is Director since 2019.
Ryo received a Bachelor in Law from the University of Tokyo in 1997, and a Master of Business Administration from Stanford University Graduate School of Business in 2001.
Director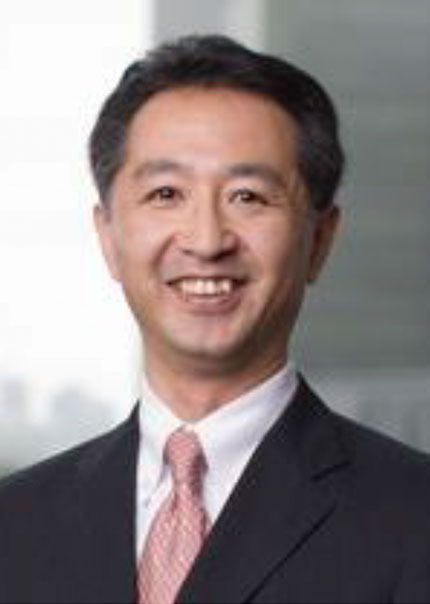 Masamichi Yoshizawa
Representative Director and Partner, The Longreach Group
Masa Yoshizawa is Representative Director and Partner of The Longreach Group, Inc. ("LGI") which he co-founded in 2003. LGI is a Tokyo based consulting firm that provides investment consulting services in Japan with a focus on the mature industrial and technology, business services, consumer related sectors, and financial services.
Mr. Yoshizawa's lead responsibilities include investment strategy, advisory on business development, research, and execution of opportunities in Japan. He is involved in management of the businesses he advises and is a member of the board.
Before founding LGI, Mr. Yoshizawa was Managing Director and Head of Technology and Healthcare Investment Banking at Morgan Stanley in Japan, where he focused on advising large Japanese conglomerates on execution of major carve-outs of non-core businesses in the semiconductor, computer industrial technology and other healthcare related areas. Before joining Morgan Stanley, he spent seven years at Robertson, Stephens & Company as Managing Director and Head of the Tokyo office where he established its start-up operations in Tokyo including investment banking, equity sales and asset management business. Mr. Yoshizawa started his banking career at The Sumitomo Bank, Tokyo.
Director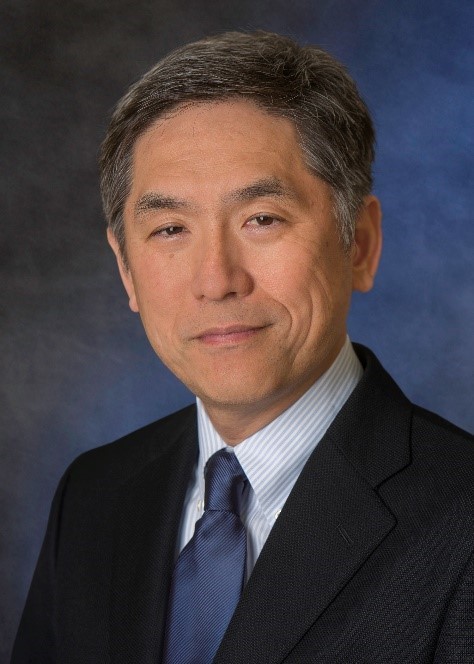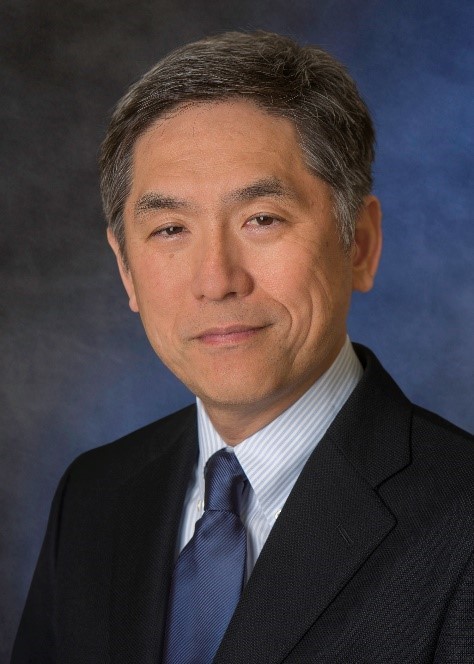 Kazuhiro Yamada
Head of Japan and Managing Director, Carlyle Japan LLC
Since joining Carlyle in 2001, Mr. Yamada has played a leading role in several of Carlyle's successful investments, including Asahi Security Co. Ltd, Kito Corp., Rhythm Corp., Gakusei Engokai Co. Ltd, Covalent Materials Corp., AvanStarte Inc., Walbro Co., Ltd., Simplex Inc., ARUHI Corporation and WingArc1st Inc.
Prior to joining Carlyle, Mr. Yamada was a Senior Vice President of Daiwa Securities SB Capital Markets Co. Ltd., where he engaged in cross-border mergers and acquisitions deals along with Lazard Freres. Prior to that, he worked in investment banking for five years, project finance for five years and commercial banking for five years at Sumitomo Bank (currently Sumitomo Mitsui Banking Corporation).
Mr. Yamada is a board member at Sunsho Pharmaceutical Co., Ltd, Money Square Holdings, Inc, SANKYO RIKAGAKU CO., LTD, and WingArc1st Inc. He serves as Vice Chairman of the Japan Private Equity Association.
Mr. Yamada received a BS from Doshisha University.
Director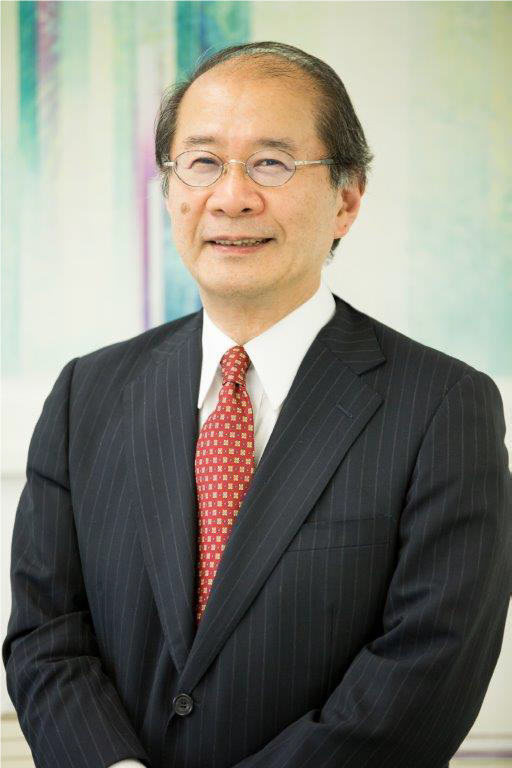 Haruo Kawamura
Founding Partner and Representative Director , CAS Capital, Inc.
Prior to founding CAS Capital, Mr. Kawamura acted as Managing Director in investment banking of Morgan Stanley and Goldman Sachs in Tokyo. Prior to that, he worked for The Bank of Tokyo (Current The Bank of Tokyo-Mitsubishi UFJ). Throughout his career of more than 20 years, he has been providing various financial services including M&A advisory, securities underwriting for corporate and financial institutions. Director of Japan Private Equity Association.
Part-time lecturer at Tokyo Institute of Technology (2002-2015).
MBA from Wharton School, University of Pennsylvania.
 Director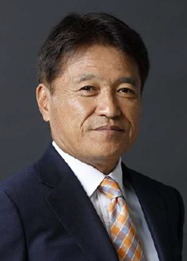 Hironobu Nakano
Senior Managing Partner & Japan Head ,CITIC Capital Partners Japan Limited
Hironobu Nakano is CITIC Capital's Senior Managing Director and Managing Partner of CITIC Capital Partners Japan. He heads CITIC Capital's ​Japan private equity business. Prior to joining the firm, he was a Managing Director at the Industrial Revitalization Corporation of Japan (IRCJ) and Partner of Advantage Partners Inc, one of Japan's leading private equity firms.
Mr. Nakano received an MBA from the Wharton School at the University of Pennsylvania and a B.​Sc. in Engineering from the University of Tokyo in Japan. ​​
Director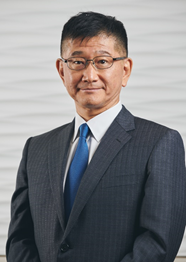 Koji Sasaki
President and Managing Partner, T Capital Partners Co., Ltd.
Mr. Sasaki joined Tokio Marine & Fire Insurance and its wholly owned venture capital Tokio Marine Capital (TMCap, current TCAP) in December 1998. He founded private equity investment team within TMCap and changed the firm to private equity fund management company while creating several successful buyout track record. As Director and General Partner at TMCap, he became full time director in August 2005, and was appointed as President and Managing Partner in July 2015. TMCap changed its capital structure by executing a full management buyout from Tokio Marine Group and has renamed T Capital Partners.
Prior to joining TMCap, Mr. Sasaki joined The Long-Term Credit Bank of Japan (LTCB) in 1985, engaged in legal department and M&A department, where he encountered and was inspired by private equity business, and worked in Hong Kong branch after completing graduate studies. Mr. Sasaki graduated from Kyushu University (B.A. in Law) and holds MBA from Wharton School of University of Pennsylvania.
Director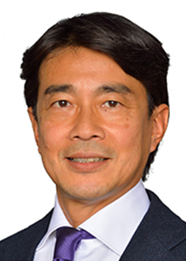 Hirofumi Hirano
Partner, Co-Head of Private Equity for KKR Asia Pacific, and Chief Executive Officer of KKR Japan
Hirofumi Hirano (Tokyo) joined KKR in 2013 and is a Partner, Co-Head of Private Equity for KKR Asia Pacific, and CEO of KKR Japan. He serves on the KKR Asia Private Equity Investment Committee and the KKR Asia Portfolio Management Committee. At KKR, he has been involved with investments including PHC Holdings (former Panasonic Healthcare), AlphaTheta (former Pioneer DJ), Magneti Marelli CK Holdings (former Calsonic Kansei), Koki Holdings (former Hitachi Koki) and Kokusai Electric (former Hitachi Kokusai Electric). Prior to joining KKR, Mr. Hirano worked at AlixPartners as the Japan representative and head of financial services in Asia. From 1999 to 2006, Mr. Hirano led the principal investment arm of Nikko Cordial Group (now known as SMBC Nikko Securities) and became Chairman of Nikko Principal Investments. Mr. Hirano played a significant role in investments including Tower Records Japan, Nikko Asset Management, Bell System 24, Seibu Railways and Styling Life Holdings (Sony's retail business group) where he served as board member for these companies. Mr. Hirano graduated from Keio University and holds an M.B.A. from the University of Chicago's Booth School of Business.
Director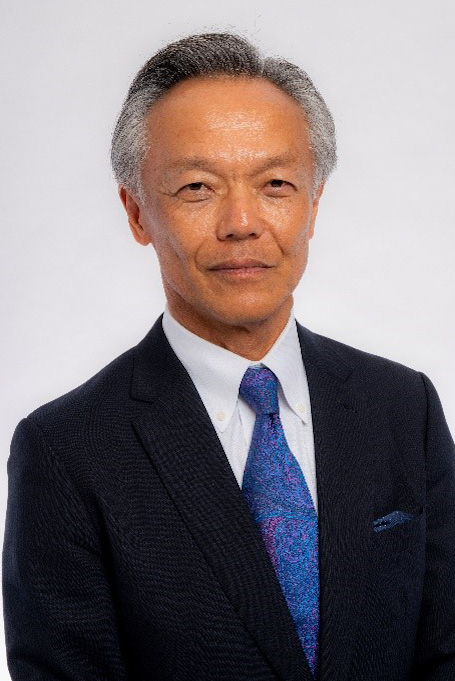 Yuichi Hiromoto
President & CEO, Japan Industrial Solutions Co.,Ltd.
Mr. Yuichi Hiromoto has been CEO of JIS Fund II since 2016, and he had also joined in JIS as a part time director overseeing the JIS Fund I since 2010. He has more than 25 years of widely-ranged investment experiences at Mitsubishi Corporation as EVP, Group COO at Industrial Finance, Logistics & Development Group, SVP, Division COO at Industrial Finance Division, as well as founder & CEO at Mitsubishi Corp.-UBS Realty, one of the largest J-REIT asset managers in Japan. During that time, he was a director of the Investment Trusts Association as well as chairperson of the Association for Real Estate Securitization's international committee. He earned a bachelor degree of law from the University of Tokyo, and an MBA degree from the Wharton School at the University of Pennsylvania.
Auditors
Supervisory Auditor
Ryosuke Iinuma
Representative Director & Managing Partner ,Ant Capital Partners Co., Ltd.
Ryosuke Iinuma is the Executive Officer and Managing Partner for the Private Equity Investment team as well as the Representative Director & President of Ant Capital Partners. He joined Ant Capital in August 2001, and has played a key role in the organization's development to date, including the acquisition of Wit Capital Japan. In the Catalyzer series of funds, He leads the team of 15 investment professionals in their investment and hands-on support activities, with a focus on corporate management and business strategy. He has also served as the Director for portfolio companies; CAA,Checker Motors, Golf Partner, Miyano Machinery Inc (now CITIZEN MACHINERY), Willplus Holdings, Vario Secure Networks (now Vario Secure), Casa, MoonStar, Apple World, allos one and as the Auditor for Fujisey and Newokubo. He started his career in 1994 in the Technology Division of Mitsubishi Corp., where he was in charge of market and business development for foreign software vendors and distributors in Japan. He graduated from Keio University, Faculty of Business and Commerce.
Supervisory Auditor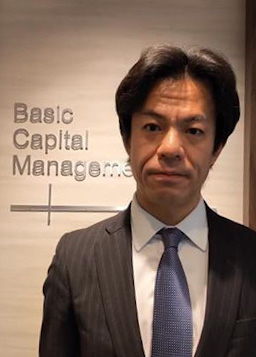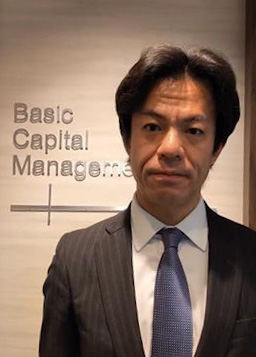 Ohna Kaneda
Presid & CEO,Basic Capital Management,Limited
USCP A
Since joining BCM in 2006, Mr. Kaneda has taken leadership in investment and management support in multiple types of deals such as business succession, curve-out, turnaround and growth investments in venture companies, which bear a variety of management issues. Mr. Kaneda has accumulated management experiences in a number of industries, such as manufacturing (automobile parts, food and household goods), retailing, restaurant, professional service (intellectual properties, interpreting and translation), agriculture and franchise business. Prior to joining BCM, Mr. Kaneda was in charge of M&A consulting at Strategic Finance Division, Deloitte Tohmatsu Consulting (currently ABeam Consulting).
Mr. Kaneda graduated from Tokyo Institute of Technology (B.S.).