Directors
Chairman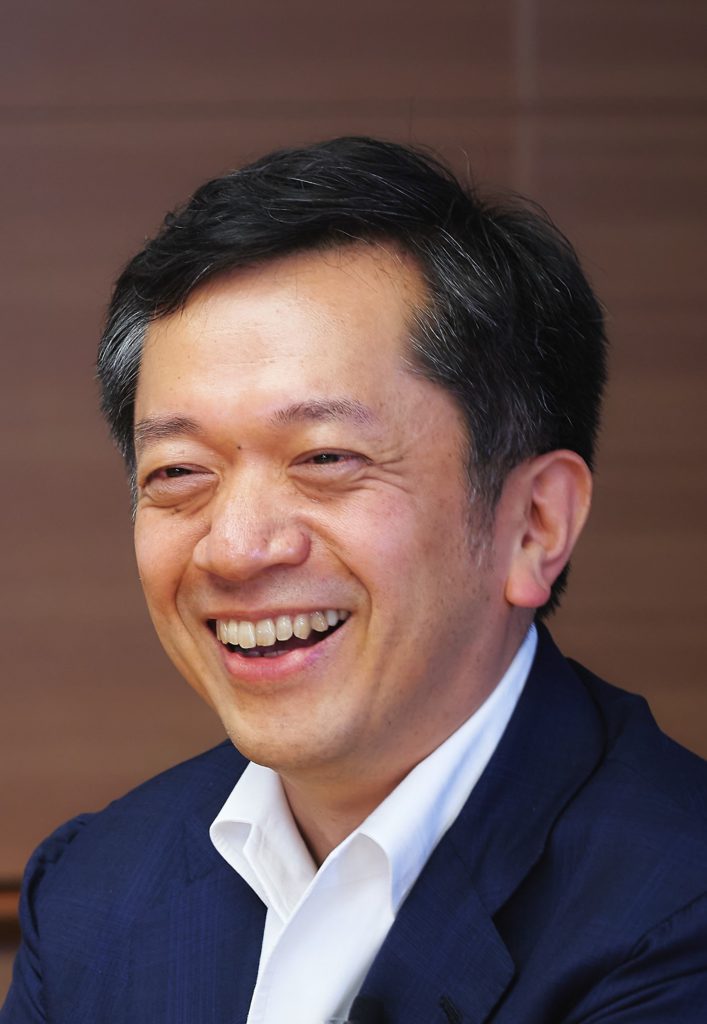 Tatsuya Hayashi
Ltd.President, Unison Capital, Inc.
Tatsuya Hayashi co-founded Unison Capital in 1998. He has extensive experience in the consumer services and healthcare sectors and plays an active role in Unison's investment activities. He also played a pivotal role in founding the Japan Private Equity Association. Prior to founding Unison Capital, he was Vice President of the Investment Banking Division at Goldman Sachs engaging in financial and M&A advisory as well as non-performing loans investment.
Vice Chairman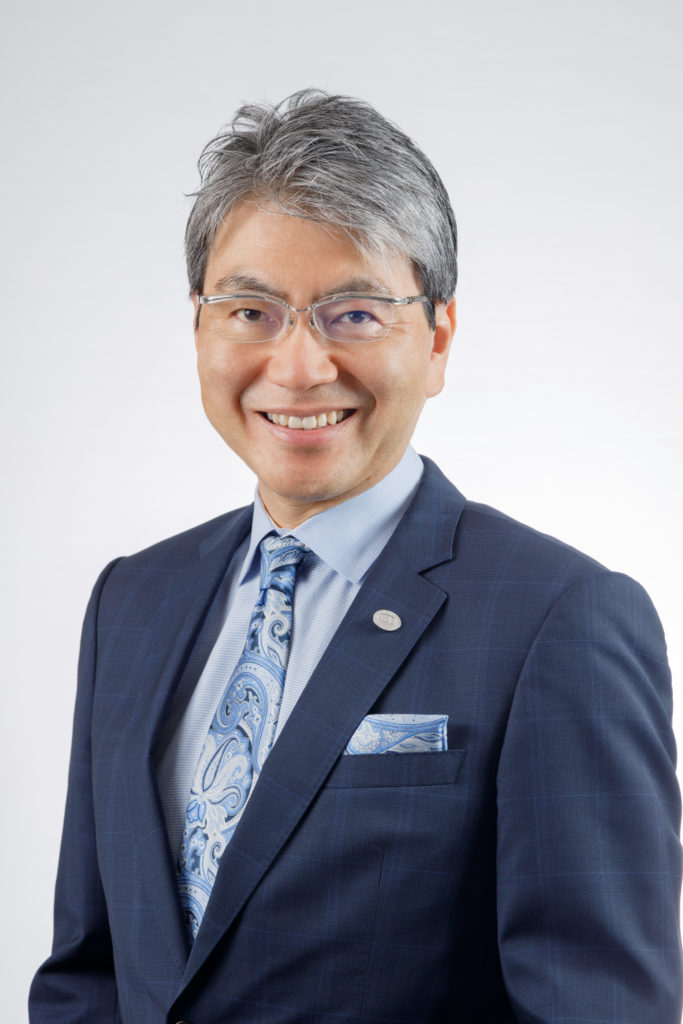 Yuji Kimura
Founder, President & CEO,Polaris Capital Group Co., Ltd.
Mr. Kimura received a BA in International Relations from the University of Tokyo, and an MBA from the Wharton School of the University of Pennsylvania. He has been appointed Visiting Professor since April 2020 at the Graduate School of Kyoto University where he had been assuming the position of Adjunct Professor since April 2019.
Vice Chairman
Ryotaro Fujii
Head of Japan and Partner, Permira Advisers
Ryo Fujii joined Permira in 2015 and is Head of Japan. Prior to joining Permira, Ryo was at Kohlberg Kravis Roberts for 9 years, where he took a leadership role in the private equity in Asia and was involved in a number of investments. Previously, he was at Goldman Sachs in New York and Tokyo working on financial advisory and principal investment activities. Prior to that, he served as the government official at the Ministry of Finance, Japan.
Ryo has been involved in Japan Private Equity Association as Secretary General between 2011 and 2013, and as Statutory Auditor between 2015 and 2019, and is Director since 2019.
Ryo received a Bachelor in Law from the University of Tokyo in 1997, and a Master of Business Administration from Stanford University Graduate School of Business in 2001.
Director
Ryosuke Iinuma
Representative Director & Managing Partner ,Ant Capital Partners Co., Ltd.
Ryosuke Iinuma is the Executive Officer and Managing Partner for the Private Equity Investment team as well as the Representative Director & President of Ant Capital Partners. He joined Ant Capital in August 2001, and has played a key role in the organization's development to date, including the acquisition of Wit Capital Japan. In the Catalyzer series of funds, He leads the team of 15 investment professionals in their investment and hands-on support activities, with a focus on corporate management and business strategy. He has also served as the Director for portfolio companies; CAA,Checker Motors, Golf Partner, Miyano Machinery Inc (now CITIZEN MACHINERY), Willplus Holdings, Vario Secure Networks (now Vario Secure), Casa, MoonStar, Apple World, allos one and as the Auditor for Fujisey and Newokubo. He started his career in 1994 in the Technology Division of Mitsubishi Corp., where he was in charge of market and business development for foreign software vendors and distributors in Japan. He graduated from Keio University, Faculty of Business and Commerce. 
Director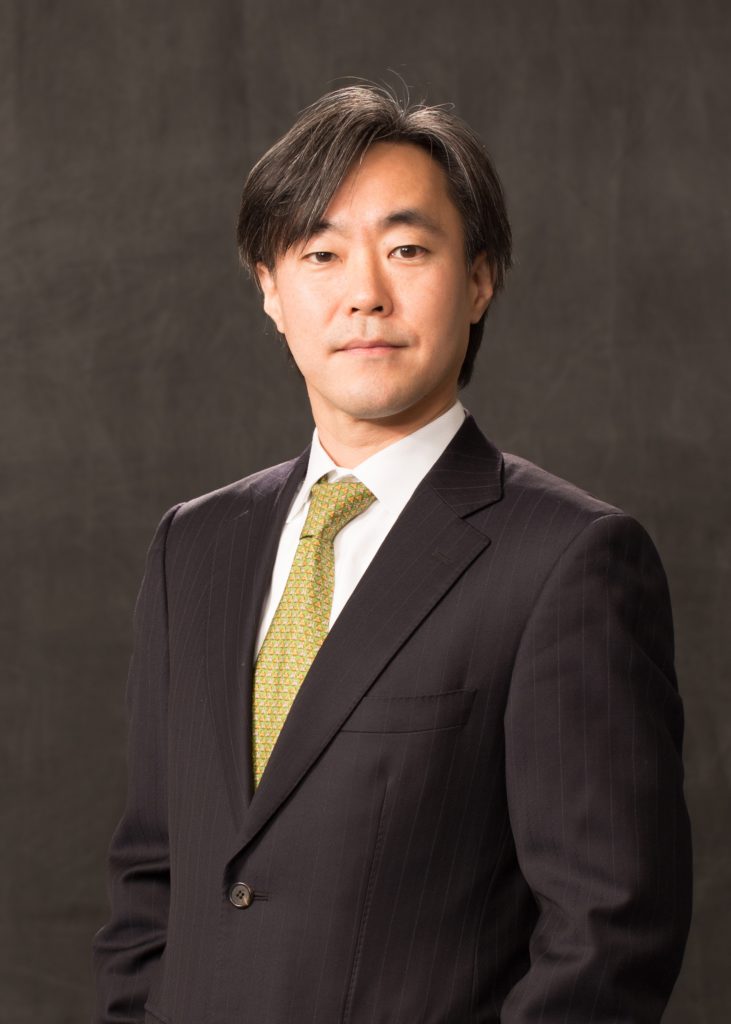 Ken Kagasa
Partner, MBK Partners
Ken Kagasa is a Partner based in Tokyo. Prior to joining MBK Partners in 2009, Mr. Kagasa was a Vice President at Goldman Sachs Japan. Prior to Goldman Sachs, he worked for Asahi Bank in Tokyo. Mr. Kagasa received a BA from the University of Tokyo and an MBA from Columbia Business School.
Director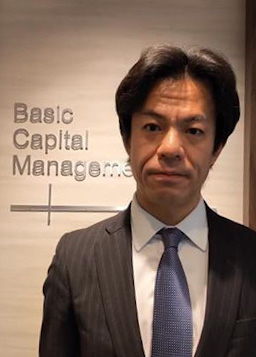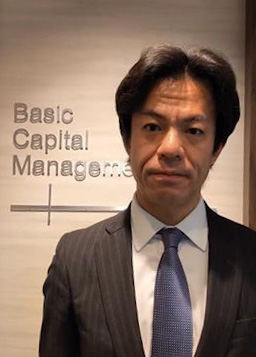 Ohna Kaneda
Presid & CEO,Basic Capital Management,Limited
USCP A 
Since joining BCM in 2006, Mr. Kaneda has taken leadership in investment and management support in multiple types of deals such as business succession, curve-out, turnaround and growth investments in venture companies, which bear a variety of management issues. Mr. Kaneda has accumulated management experiences in a number of industries, such as manufacturing (automobile parts, food and household goods), retailing, restaurant, professional service (intellectual properties, interpreting and translation), agriculture and franchise business. Prior to joining BCM, Mr. Kaneda was in charge of M&A consulting at Strategic Finance Division, Deloitte Tohmatsu Consulting (currently ABeam Consulting).

Mr. Kaneda graduated from Tokyo Institute of Technology (B.S.).
 Director
Megumi Kiyozuka
President & Representative Director
CLSA Capital Partners Japan KK
Megumi Kiyozuka currently serves as President & Representative Director of CLSA Capital Partners Japan. In this capacity, he is responsible for the overall investment activities of the firm and serves on the board of numerous portfolio companies. Prior to joining the firm in 2006, Mr. Kiyozuka was a Director focusing on Japanese buyout opportunities in the consumer, healthcare, and industrial sectors with The Carlyle Group in Tokyo.  He spent 6 years at Carlyle and was one of the founding members of Carlyle Japan. Prior to his tenure at The Carlyle Group, he was a Senior Manager at MUFG Bank, Ltd., where he accumulated over 10 years of experience in M&A and syndicated loans across various countries in Asia. Mr. Kiyozuka received a B.A. in Economics from Shiga University and an M.B.A. from the Haas School of Business, University of California at Berkeley. 
Director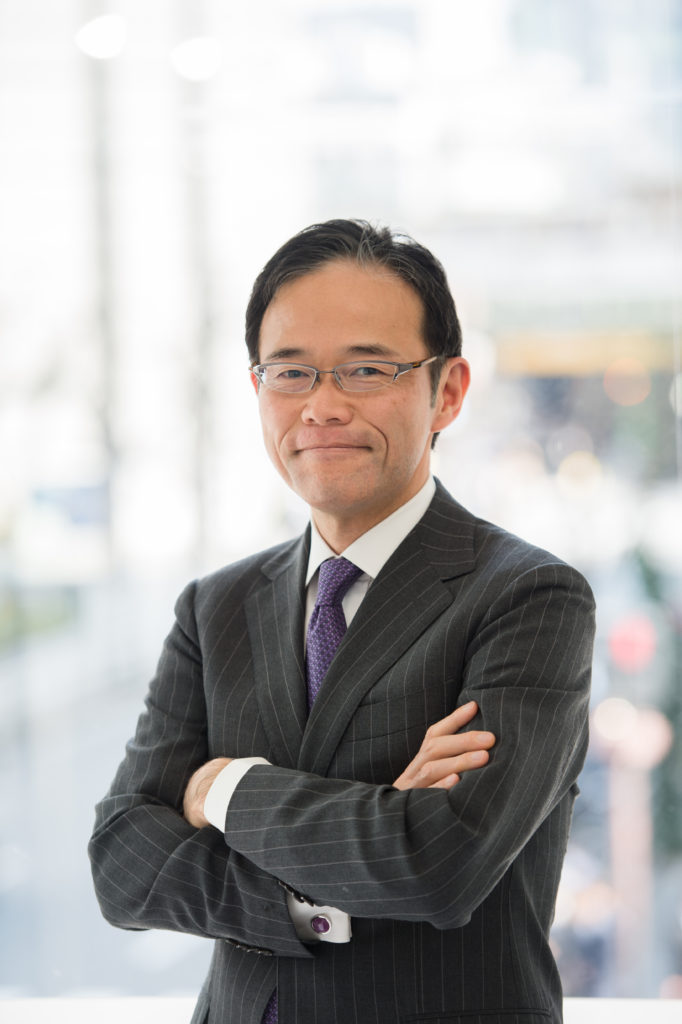 Gregory Rokuro Hara
J-STAR Co., Ltd.
Chief Executive and Managing Partner
Chairman of the Investment Committee
Founded J-STAR in February 2006.
He made 3 investments in Burn Repair (now CANDEAL, Construction ), Iki Iki (now Halmek Corporation, Publishing and Mail Order), and ECOS Factory/Green Loop/Recycle One (now RENOVA, Inc., Recycling Waste Plastic), and executed all 3 successful exits.

In addition to formulating growth/purchasing strategies, deploying human resources, designing/supervising the revitalization process, improving turnover, reforming marketing methods, improving financial efficiency and logistics, he also mentored the president and other managers to support their decisions.

He chairs the Investment Committee and oversees all projects and investment activities.

Before founding J-STAR, he was a Senior Manager of Tokyo-based JAFCO Co., Ltd., the largest private equity investment firm. Before that, he was a Vice President of Lehman Brothers Inc, based in Tokyo, and before that a Vice President of The Long-Term Credit Bank of Japan, based in Tokyo, Osaka, Hiroshima, and Chicago.

He graduated from KEIO University in 1987 in Tokyo with an LL.B in Political Science. He is a C.P.A (Illinois, inactive) and a Chartered Member of the Securities Analysts Association of Japan.
Director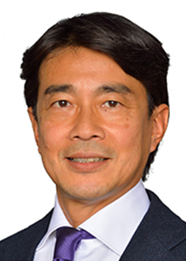 Hirofumi Hirano
Partner, Co-Head of Private Equity for KKR Asia Pacific, and Chief Executive Officer of KKR Japan
Hirofumi Hirano (Tokyo) joined KKR in 2013 and is a Partner, Co-Head of Private Equity for KKR Asia Pacific, and CEO of KKR Japan. He serves on the KKR Asia Private Equity Investment Committee and the KKR Asia Portfolio Management Committee. At KKR, he has been involved with investments including PHC Holdings (former Panasonic Healthcare), AlphaTheta (former Pioneer DJ), Magneti Marelli CK Holdings (former Calsonic Kansei), Koki Holdings (former Hitachi Koki) and Kokusai Electric (former Hitachi Kokusai Electric). Prior to joining KKR, Mr. Hirano worked at AlixPartners as the Japan representative and head of financial services in Asia. From 1999 to 2006, Mr. Hirano led the principal investment arm of Nikko Cordial Group (now known as SMBC Nikko Securities) and became Chairman of Nikko Principal Investments. Mr. Hirano played a significant role in investments including Tower Records Japan, Nikko Asset Management, Bell System 24, Seibu Railways and Styling Life Holdings (Sony's retail business group) where he served as board member for these companies. Mr. Hirano graduated from Keio University and holds an M.B.A. from the University of Chicago's Booth School of Business.
Director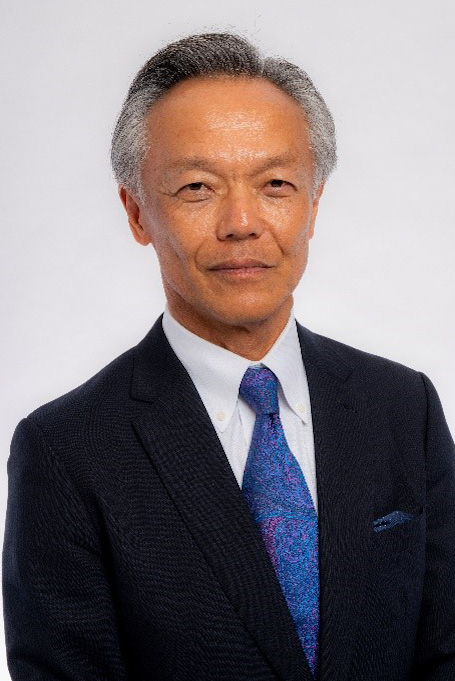 Yuichi Hiromoto
President & CEO, Japan Industrial Solutions Co.,Ltd.
Mr. Yuichi Hiromoto has been CEO of JIS Fund II since 2016, and he had also joined in JIS as a part time director overseeing the JIS Fund I since 2010. He has more than 25 years of widely-ranged investment experiences at Mitsubishi Corporation as EVP, Group COO at Industrial Finance, Logistics & Development Group, SVP, Division COO at Industrial Finance Division, as well as founder & CEO at Mitsubishi Corp.-UBS Realty, one of the largest J-REIT asset managers in Japan. During that time, he was a director of the Investment Trusts Association as well as chairperson of the Association for Real Estate Securitization's international committee. He earned a bachelor degree of law from the University of Tokyo, and an MBA degree from the Wharton School at the University of Pennsylvania.
Auditors
Supervisory Auditor
Yukinori Sugiyama
CVC Asia Pacific (Japan) Kabushiki Kaisha
Partner  Co-Head, Japan
P&G and GE for about 11 years, Sugiyama moved into the private equity industry in 2006, leading investments at Advantage Partners and CVC Asia Pacific Japan (CVC). He has been a partner and Co-Head of Japan at CVC since 2020
He has been leading a variety of investments and value-added activities in consumer and B2B/B2C services, with a particular focus on owner / family succession.
Born in Osaka, graduated from the University of Tokyo in 1994 with a B.A. in Liberal Arts, and received his M.S. from the Graduate School of the University of Tokyo in 1996.
Supervisory Auditor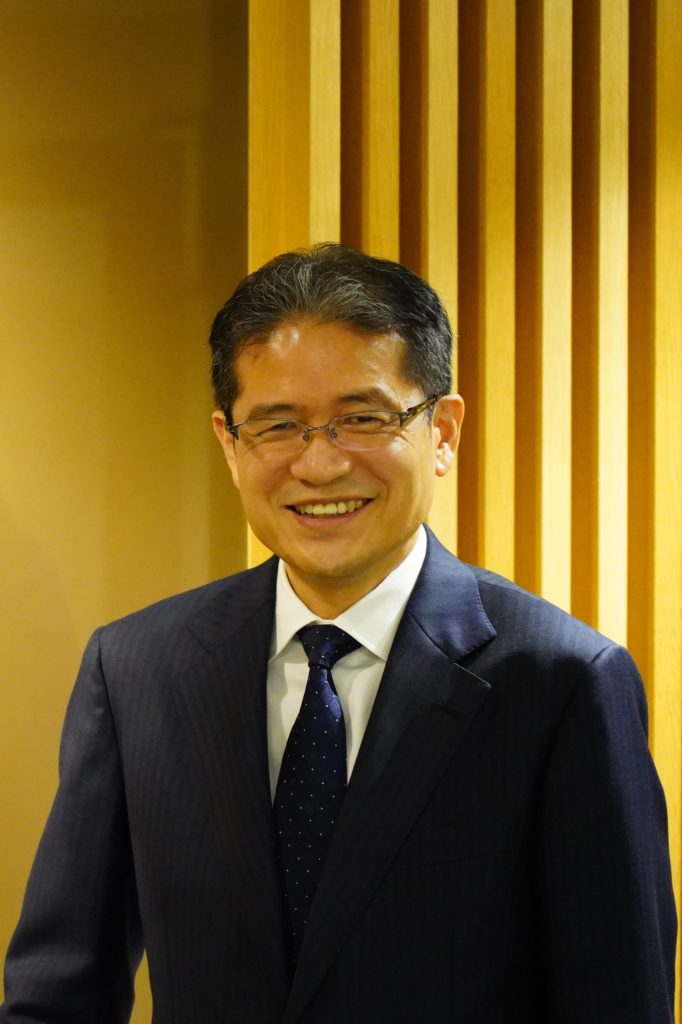 Tomohiko Mimura
Chief Executive Officer, Endeavour United Co.,Ltd.
Tomohiko Mimura established Phoenix Capital as co-founder in 2002 and has led many special-situations deals as a Senior Managing Director in charge of investments. He served as CEO from 2008 to 2013. He established Endeavour United in 2013 to focus on buyout investments. Prior to his career in private equity, he was with the investment banking team of MUFG Bank. He received BA in Engineering from the University of Tokyo in 1991.